Just what is Memory anyway?
We use the word "memory" without understanding what it is. Our memory is a complex system that can dictate our day-to-day behavior.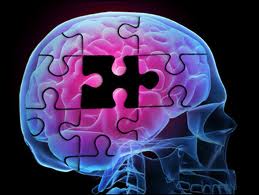 Memory can be defined in several ways, including:
the process by which the brain stores and remembers information.
remembered from the past.
the remembering of a deceased person as "in memory of."
the length of time a person or event is remembered.
the part of a computer where data is stored and retrieved.
3 stages of memory:  Encoding, Storage, and Retrieval.
During the encoding process, we absorb information. The storage phase is when our memory creates a permanent record of the information. The retrieval process is when we remember or retrieve the stored information.
During the retrieval process, our brain sorts through 3 memory "data banks"…sensory memory, short term memory, and long term memory. Sensory memory identifies and holds information for just a few seconds. When we look at something for just a second and can still remember details, this is our sensory memory in action. Short term memory allows us to recall items for anywhere from a few seconds up to one minute without rehearsing.
Most people can remember chunks of information that have approximately 4 to 5 components. An example of this is the way in which most people learn to remember a phone number. You simply break it into chunks that include the area code, then the next 3 numbers and then the final numbers. Long term memory is capable of storing information for long… almost unlimited… periods of time. If you remember those same phone numbers years later, they've migrated from short term memory to long term memory. Information that is repeated ends up in long term memory, allowing us to retrieve it automatically.
Tips to maintain memory function
Here are a few ways to keep your memory sharp:
Get enough sleep.
Exercise regularly.
Have an active social life
Laugh… it activates the learning and creative centers of your brain.
Avoid stress… it destroys brain cells.
Exercise your brain… read, do crossword puzzles, keep a journal.
Keep Your Memory Sharp….with Shaklee supplements that can keep your brain functioning optimally: